Serving Woodstock and the surrounding northeastern connecticut towns
Full Service Veterinary Care at your doorstep​​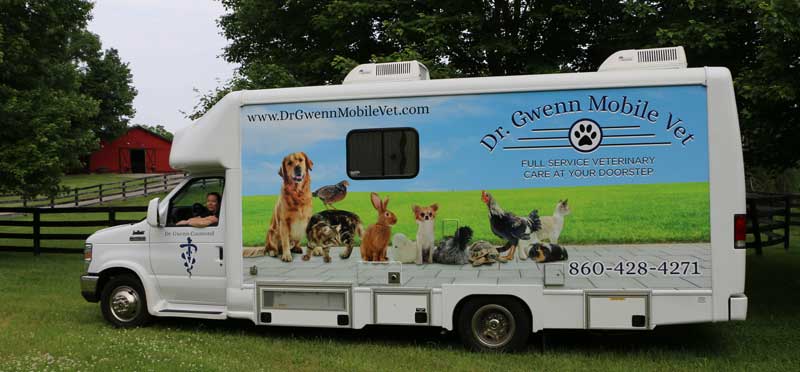 Through our mobile practice, our goal is to provide personalized mobile health care for your dogs, cats and small animals that is tailored to their specific needs based on species, age, breed, and lifestyle.
We travel to you to provide the best care at every stage of their life so that you and your pet can have a long, joyful, and healthy life together.
Take a photo tour of Dr. Gwenn's Mobile Vet unit below.
Our mobile veterinary facility provides the same, high-quality veterinary medicine and surgical services as our stationary clinic.
Dr. Gwenn's Mobile Veterinary Clinic is a custom-built, 26-foot long vehicle that contains an exam and treatment area, digital x-ray, comprehensive dental and surgical suite, and onboard kennels for anesthesia recovery.
We are able to offer you everything a stationary hospital can, right at your property.
Get expert pet services
in the comfort of your home